The Doctor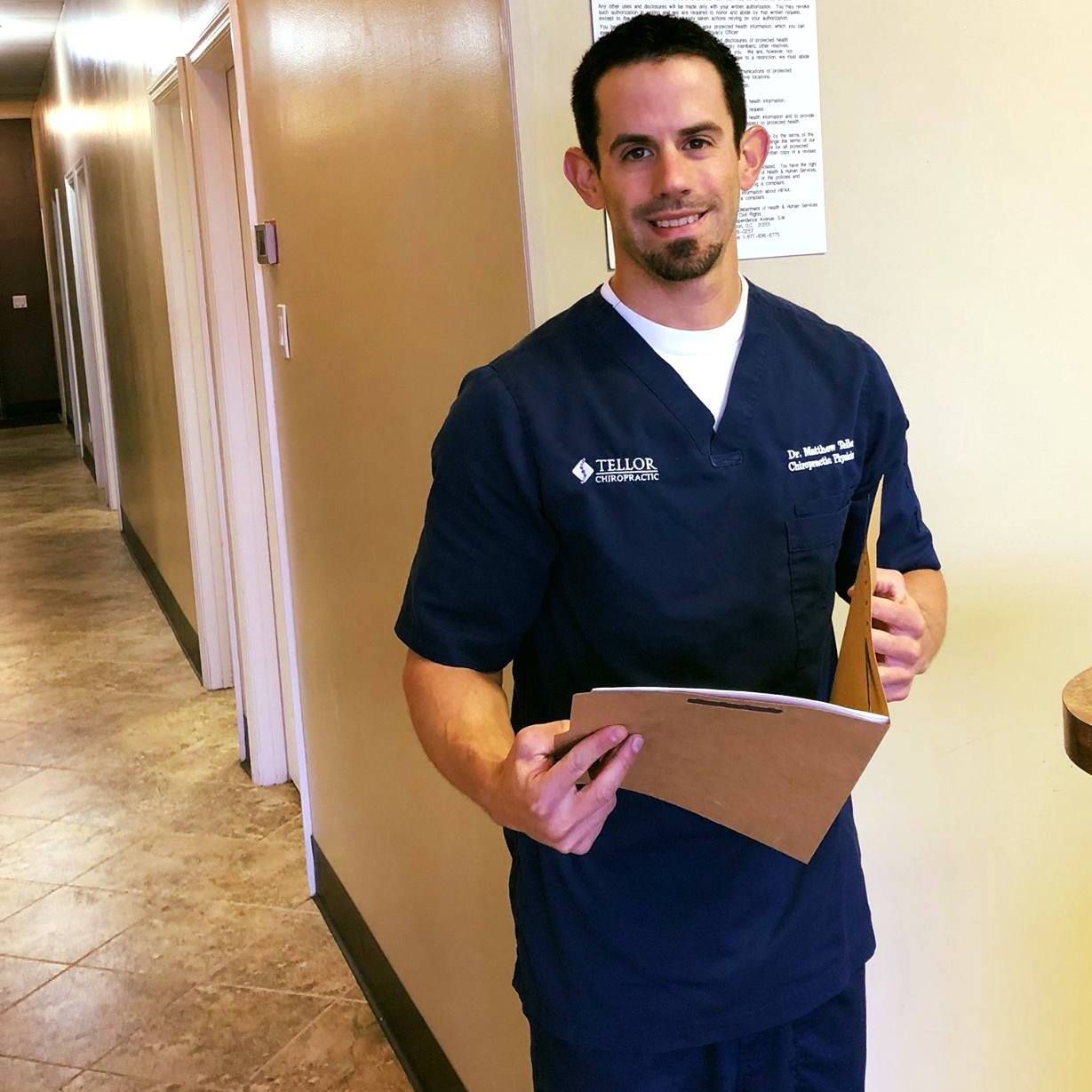 Dr. Matthew Tellor, D.C.
Matthew J. Tellor, DC, is a graduate of the University
of Missouri where he received his Bachelors Degree
in Biological sciences. Dr. Tellor then attended Logan
University where he received his Bachelors of Life
Sciences and Doctor of Chiropractic
degree.
Dr. Tellor has been practicing in St. Louis since 2014.


Dr. Tellor's practice specializes in the field of

chiropractic, for all age groups. He utilizes various methods of evidence-based
treatment techniques tailored to his patient's needs.
Dr. Tellor receives continuing education in the medical field on topics such as physical
diagnosis, neurologic studies, orthopedic studies, radiology, physical therapy, rehab, and more.

He is devoted to providing high quality care to his patients.
Dr. Tellor is originally from Tucson, Arizona and now resides in Kirkwood, Missouri with his wife
and two dogs. Dr. Tellor continues to stay active in his community and stays in engaged with
friends and family in the area.