The Doctor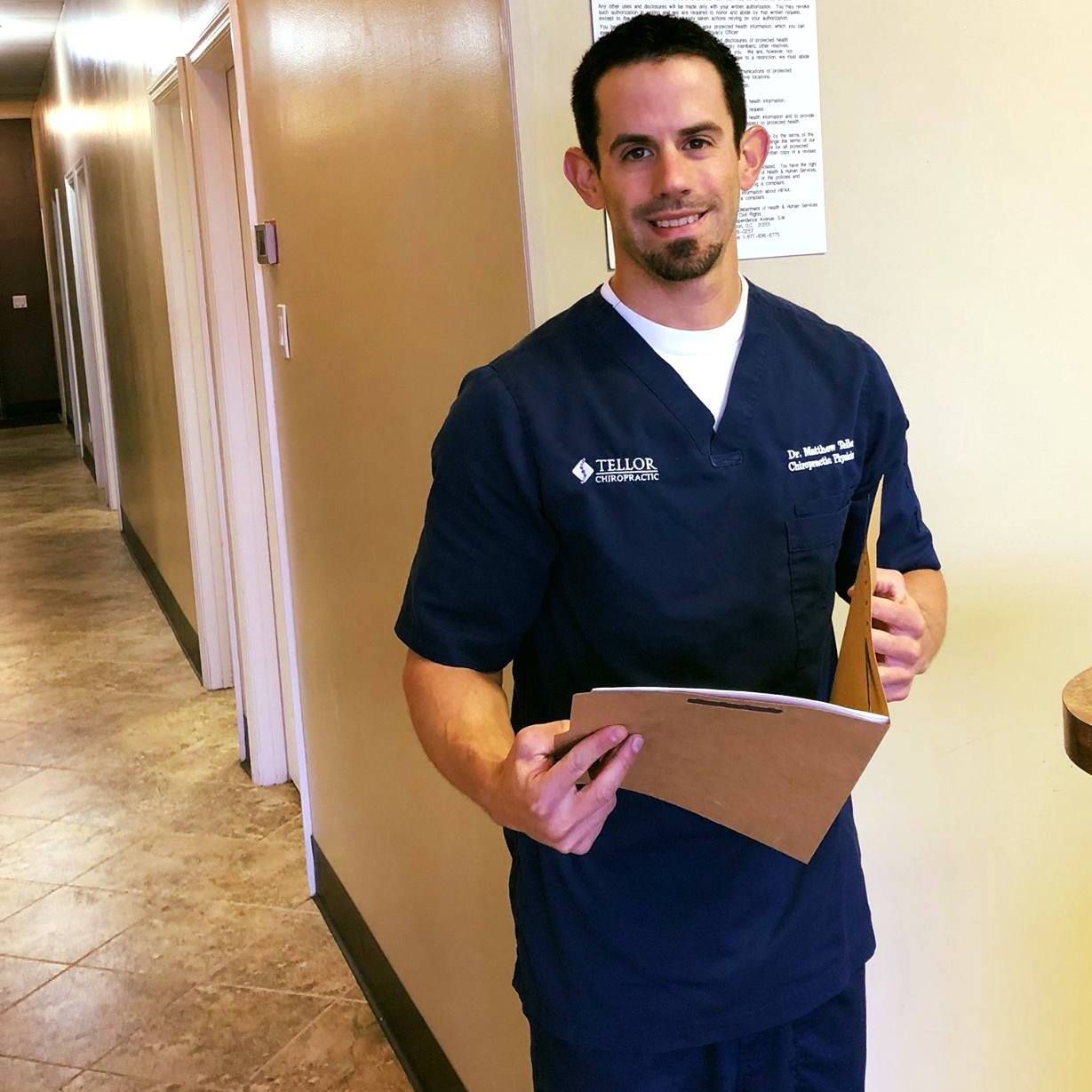 Dr. Matthew Tellor, D.C.
Matthew J. Tellor is a chiropractic physician who provides professional health and wellness care for families in St. Louis, Missouri. Dr. Tellor attended the University of Missouri – Columbia where he received his bachelors in biological sciences. He then attended Logan University where he received a second bachelors in life sciences along with receiving his doctrine of chiropractic medicine. Dr. Tellor continues to receive specialist training in orthopedic studies, physical diagnosis, physical therapy, neurological studies, rehabilitation and pain management.
He has been in practice in St. Louis, Missouri for 5 years. He was voted in as Best 20 St. Louis Chiropractors in 2016 and 2018. Many healthcare professionals in the St. Louis area frequently refer patients to be treated by Dr. Tellor as he has a reputation among his patients for getting results. He continues to implement new evidence-based therapies and techniques in his office to help optimize results with his patients. Dr. Matthew Tellor has worked on professional athletes, collegiate athletes, pediatrics, geriatrics, and families. He continues to practice in south county St. Louis, MO.